UK Today News: The Prime Minister of Egypt, Ahmed Shafiq on Thursday, apologized for the violent attacks and protests on Wednesday in Cairo, Egypt. Shafiq added that the President of the country has ordered him to investigate the mayhem in the city.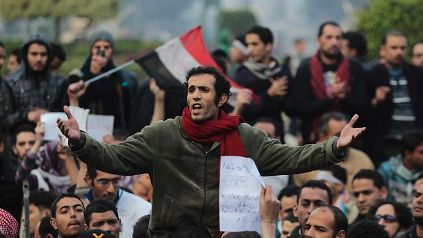 "This is a fatal error, and when investigations reveal who is behind this crime and who allowed it to happen, I promise they will be held accountable and will be punished for what they did," the prime minister said. The military took over the Tahrir Square, where supporters and enemies of President Hosni Mubarak created widespread violence.
According to the state media, the Prime Minister and Vice President Omar Suleiman are meeting the opposition, which will also include the protesters, at Tahrir Square. However, some members of the opposition have refused to meet.
The parties who have refused to be a part of the meeting are Wadf Party, Al-Ghad Party and the Muslim Brotherhood party. The crisis in the country has paralyzed the economy of the country as many banks, train services and schools were forced to shut down.