A massive earthquake measuring 7.0 on the Richter scale caused immense damage to the southern part of Haiti on Tuesday and now the world is shocked to know that the number of people who died in the earthquake could go up to more than 100,000!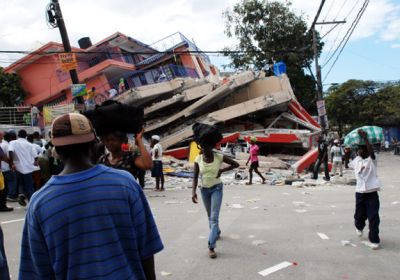 Haiti is the poorest nation in the northern hemisphere and this destruction has made it dependent on international aid to survive the aftermath of the devastating earthquake.
Everywhere in the capital of Haiti, Port-au-Prince, one can see rubble and bodies lying on the streets in the probbaly the worst earhtquake to hit Haiti in 200 years and it could even be felt in Cuba.
Reports say that thousands of people have gathered in public squares at night singing hymns and weeping for the ones who died in this natural calamity.
The capital of Haiti, Port-au-Prince has the most casualties and there are reports that a large number of UN staff are missing after the UN building collapsed as well.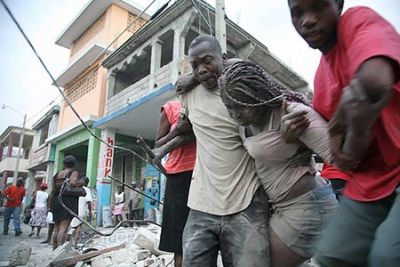 President of the USA, Barack Obama has urged Americans to give to the humanitarian effort inspite of their own difficulties. The military has also dispatched Coast Guard ships, as well as the aircraft carrier USS Carl Vinson and 2,000 Marines to assist relief efforts and evacuation in Haiti.
Images and eyewitness reports of the earthquake and the aftermath have shown disturbing images that is way beyond horrifying. One channel showed how a woman begged from under the rubble: "Please take me out, I am dying.I have two children with me."
According to the Mirror, "The Disaster Emergency Committee, which fundraises for 13 UK agencies including the British Red Cross and Oxfam, yesterday launched the DEC Haiti Earthquake Appeal. "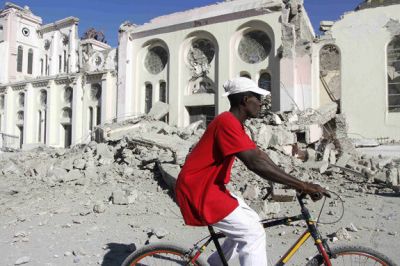 Many organisations have come forward to provide aid and relief to this earthquake stricken country which was flattened in less than a minute.
Let's hope the rescuing efforts can still save as many lives as possible.