UK Today News: British-American actress Elizabeth Taylor died on Wednesday, March 23rd, at Cedars-Sinai Hospital in California. The Academy winning actress was 79.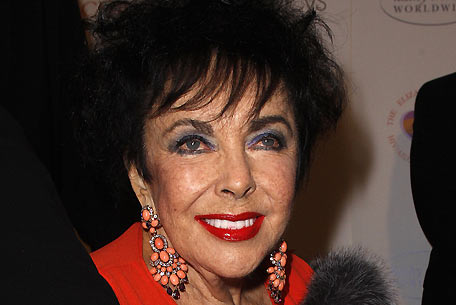 Liz Taylor was admitted to hospital on February 2011 due to congestive heart failure, and was undergoing treatment at the hospital till her death on Wednesday. Her family had gathered around her at the time of her demise.
The British-born Hollywood actress was well known for living her famous life in the public eye and was better known for having been married to seven men in her life. Her former husbands included: Conrad Hilton (whom she married at 18) , Jr., Michael Wilding, Mike Todd, Eddie Fisher, Richard Burton (they divorced, remarried and later divorced), John Warner and her last husband was Larry Fortensky (their marriage ended in 1996). She had 4 children (one adopted) and nine grandchildren.
Liz was famous for her roles in movies like "Father of the Bride" (1950), "A Place In The Sun" (1951), Giant (1956), "Cleoptara", "Raintree County," "Cat on a Hot Tin Roof," and "Suddenly, Last Summer", "Who's Afraid of Virginia Woolf?", "BUtterfield 8″among several others.
She is also remembered for her fight against HIV/AIDS and founding the Elizabeth Taylor AIDS Foundation. The actress was also a very close friend of the late King of Pop Michael Jackson and supported him during the child molestation trial.