UK Today News: Train services at the Bakerloo Line have been affected in London because of a fire alert and a derailed train. Trains between the Oxford Circus and Elephant & Castle were stopped due to the accident.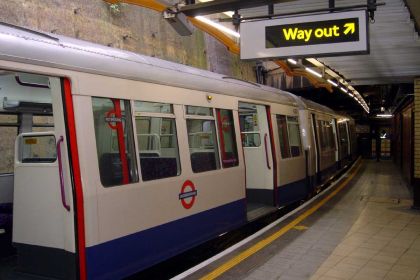 An empty Metropolitan train came off the tracks near the Wembley Park Station. Hundreds of passengers were stranded on the railway station, while the engineers tried their best to deal with the situation ad get things back to normal.
The spokesperson of the London Underground said that the derailment was fortunately a low speed one, in which the front wheels had come off the track, and no one was hurt in the incident. The commuters were advised to fetch a bus or the mainline Chiltern Railway service, and they could use the same tickets that they bought.
Social networking websites like Twitter and Facebook were buzzing with updates on the situation, and some even expected the worse.
An investigation has been ordered in to the derailment. To make the situation even worse, the Tube union leaders have threatened to shut the system on pay issues. The power control room staff had begun a ballot by the RMT. The control room staff is the one who manages power supply to the entire network, on which 3.3 million passengers depend. The Union bosses are expecting massive support for the strike after the results will be announced on Wednesday.