UK Today News: If you think 'seeing is believing' then think again. Residents of the UK can now access information online about the beaches and swimming spots in England as well as Wales. Internet users can get ratings and information about the cleanliness of the beaches on the websites, instead of checking it out for themselves.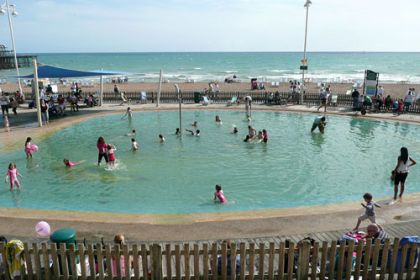 The information has been provided by the Environmental Agency in some 500 sites along with maps and photographs. Information can be accessed at www.environment-agency.gov.uk/bathingwaters, which has links with latest water quality results for every country's coastal and inland bathing sites.
The new system has been provided to the public, so that they can make choices about the best locations to enjoy their day in the sun. The number of beaches with the highest European standards recorded with the agency has relatively increased this year, compared to last year.
More than eight in 10 beaches met the EU guidelines across England and Wales, compared to only three in ten in the year 1990. The agency said that more work has to be done on improvising the quality of water and to tackle the problems of pollution at bathing sites. The director of the Environment agency, Ed Mitchell said that their new profiles provide the latest information of the quality of water, which help the public to make more informed choices.