UK Today News: The famous wireless carrier in the UK, Orange, has introduced a new iOS application termed "Do Some Good", which will help users to donate time to help charitable organizaitions and forward a good cause. The application is a blessing for those who have no time for themselves but still wish to donate a part to the charities.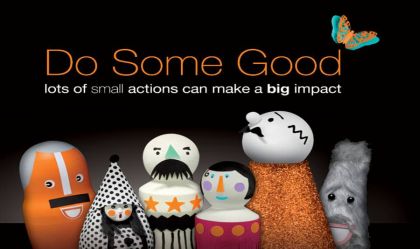 Photo Credit: Orange
The application is known as the 'Do Some Good' app and allows the user to adopt up to 12 charity causes. The app takes just five minutes of the user and then enables one to help out several charities. The charities range from contributing or taking photographs, taking part in a survey of a charity of an organization, mapping areas, offering skills for a cause or sharing ideas with people.
There is also something in store for the genuine do-gooders. Orange said that people who complete 60 individual tasks can also get a chance to to be rewarded with some goodies from the Orange RockCorps Collective.
In a survey conducted by Orange -which had involved about 1,311 Britons – it was found that the locals do not have much time for themselves, but would like to contribute their time for a good cause in their spare time and help those who were not in such a fortunate condition as themselves.
The Prime Minister of the UK, David Cameron too has welcomed the new application saying that the app was a good way to involve the massive untapped volunteering energy in the UK. Tom Alexander, the President of Everything Everywhere said in a statement that the app has created a landmark in the society where time has limited space.
The "Do Some Good" app is available as a free download at the Apple App Store. Get the app, and help make a difference in the world today.