UK Today News: Party Pieces, the company owned by Pippa Middelton is all set to sell Justin Bieber merchandise in the UK. The company, which sells Disney's Toy Story 3 and Nintendo's Super Mario merchandise, is ready to bring in the Justin Bieber Party Kit to fans in Britain.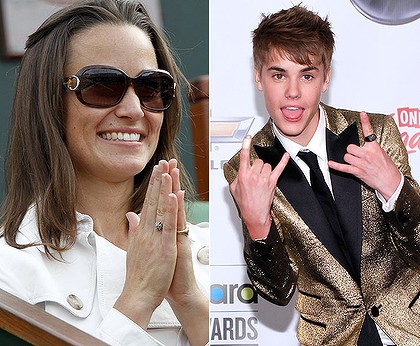 There are so many teenage girls crazy over Bieber that now he has brought in his own party kit in the market. The set is available for £20.89 and includes plates, cups, napkins, banner and balloons for up to 16 guests. Other merchandise for sale include a pack of four badge necklaces for £1.99 and a pack of decorative award ribbons for £2.25, in addition to a piñata for sale at £1.
Reports state that Miss. Middelton and Bieber have been admiring each other lately. The 'Baby' singer mentioned her in a tweet recently, while Pippa Middelton is excited about the deal with Bieber.
The article on 'The Party Times' online newspaper (which is the mouthpiece of Party Pieces) also gives information on how to turn your father into a fake paparazzi photographer and red carpet tips on "pop star" dress cards.
Party Pieces might have a significant increase in business since the British royal wedding, particularly from America, and Bieber maina is probably going to help it a big way.