UK Today News: Mobile manufacturer Motorola will soon be rolling out its new Wilder, a touch screen phone. The phone will be available in UK in the month of July and will be priced at £ 49.95.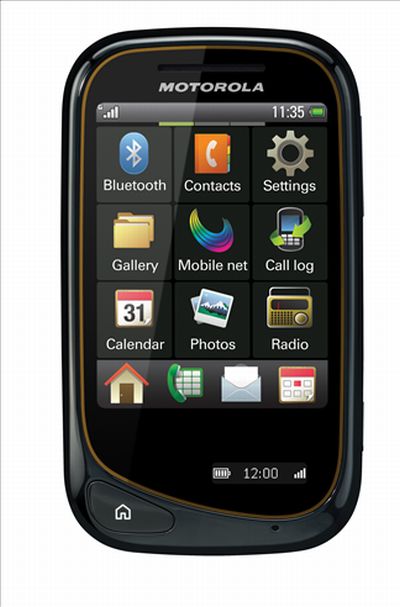 The phone has been designed and has been given a cool captions like 'Live Life for the moment' or 'get in to the action' to make it even more appealing for the teenagers. The new phone has a fresh body with a 2.8 inch touch screen.
The features of the Wilder include a 2 mega pixel camera, which can also record videos. The phone has a nondescript Operating System, which comes preloaded with built in applications such as the social networking one like Facebook, Twitter and MySpace.
The apps also include YouTube and a number of games such as Game OF Life, Tetris, Need For Speed and Soundhound. The Wilder can also support 3G or Wi-Fi and has a built in Opera mini browser. However, there is no mention if extra apps can be added to the phone. The memory of the phone can be extended up to 32 GB. The phone is rough and tough as it is dust proof, which means that the phone is less likely to catch moist.