UK Today News: Despite going through treatment at rehab for her drugs and alcohol problem, British singer could not carry off her concert commitments. The 27-year-old 'Rehab' singer canceled her upcoming dates in Istanbul and Athens, after she was booed at a concert in Belgrade.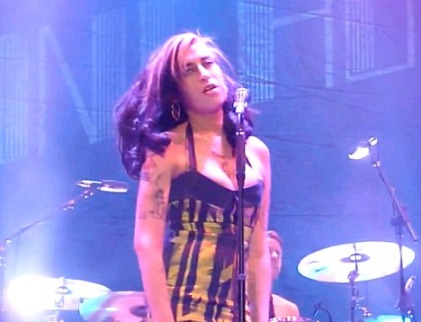 The singer arrived an hour late for the show and seemed under the influence, while she shouted out 'Hello Athens'. Amy was even booed off the stage for her unprofessional behavior.
On stage, Amy seemed drunk and was even unsteady on her feet. During her performance on stage, the singer dropped the mic, forgot the lyrics of many of the songs and had even clutched her stomach and face at points.
Reports allege that the singer was seen hugging her band mates on stage, while her fans booed her. After the Belgrade incident, the management had issued a statement saying that the upcoming concerts which are scheduled on Monday and Wednesday at Istanbul and Athens are cancelled. The spokesperson of the singer had said that she has apologized to her fans, who were expecting to see her perform. It was then announced that Amy would be returning home instead of performing.
The concert has been rescheduled on 8th July in Spain.