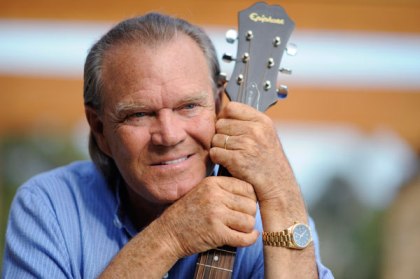 UK Today News: American country pop singer Glen Campbell might be suffering from Alzheimer's disease, but still the singer is smiling and getting on well. The reason behind his smile and happiness is the support and encouragement of his family members.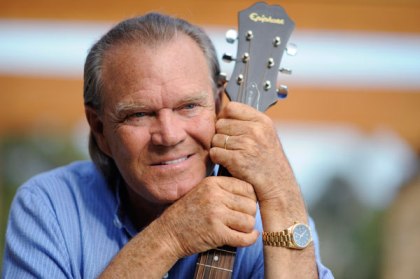 The 75-year-old is being supported and constantly encouraged by his family which includes his wife Kim, children and some of his business associates. The business associates of the singer are more like his family members and even today encourage him to sing, play golf and guitar and joke.
Meanwhile, even Campbell is in high spirits, who says that he is not bothered of anything and is absolutely cool with no worries. The singer begs to differ from those, who look at him and pity him saying that what is going to happen to him tomorrow.
While Campbell fights with the Alzheimer's, the singer is all set to release his last album 'Ghost On The Canvas', which is all set to be out next Tuesday. Moreover, the singer even performed at an event at the Country Music Hall of Fame, while his visit at the Biloxi, Mississippi. This was his first performance after his diagnosis was announced in public. The singer will also be touring next year to support his upcoming album.