It was a star studded affair for one particular cause – to offer hope and relief for the victims of the tragic earthquake that rocked Haiti last week.
The much awaited "Hope For Haiti Now" telethon was hosted by actor George Clooney and included more than one hundred stars such as Tim Robbins, Ben Affleck, Julia Roberts, Reese Witherspoon, Jewel among others.
The stars were seen answering phones in this telethon-style fundraiser in their hopes to raise money for people in Haiti.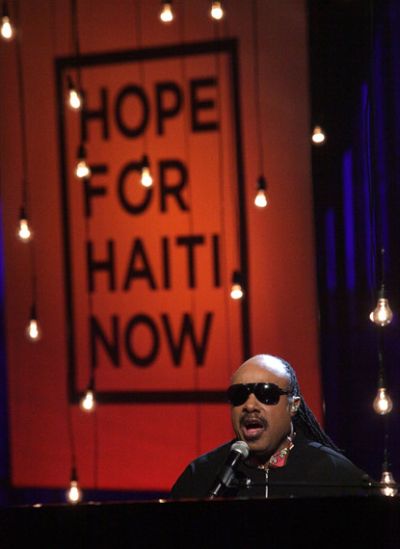 The Haiti earthquake killed at least 200,000 people last week and the survivors are still awaiting more aid.
Some of the highlights of the "Hope For Haiti Now" telethon are right here:
Singer Wyclef Jean spoke of his journey to Haiti just after the earthquake and said: "To tell you the truth, I'm not no news reporter, so I was not there to take the news. I was looking at my country go through so much trauma. I was there to clear away concrete and pull my friends from the rubble."
Reporter Anderson Cooper displayed snapshots of orphaned Haitian children while singer John Legend perfomed the very touching song, "Sometimes I Feel Like a Motherless Child."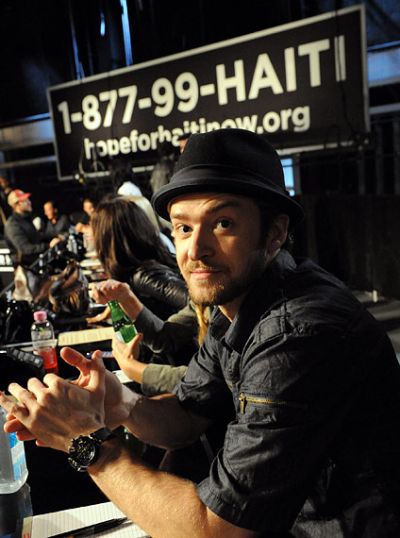 "Sexy Back" singer Justin Timberlake and Matt Morris sang Hallelujah while country star Taylor Swift sang "Breathless." Singer Beyonce was also part of the show and sang her famous track "Halo" while Madonna sang "Like a Prayer."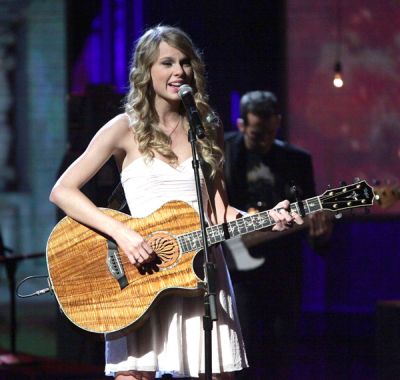 Besides celebrities, the show also saw former President Bill Clinton talking about the fund raiser, he said: "I'm very grateful that our Clinton/Bush Haiti fund will be one of the recipients of the fundraiser tonight. Through our fund, we'll focus on helping the Haitian people build back a stronger nation."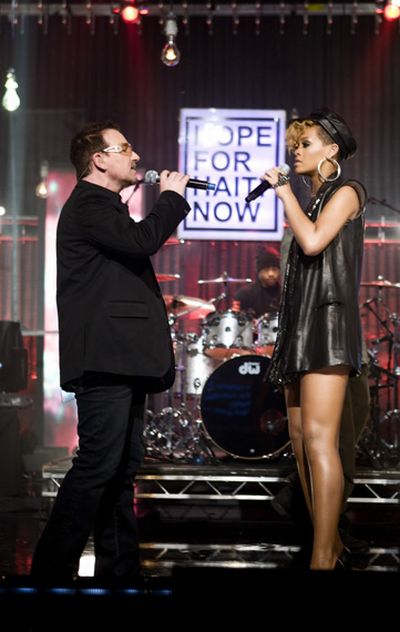 Others who were part of the show were Haitian singer Emeline Michel, Bruce Springsteen, Bono and the Edge, Rihanna, Jay-Z, Stevie Wonder, Coldplay, Sting, Jennifer Hudson, Mary J. Blige, Shakira and Dave Matthews.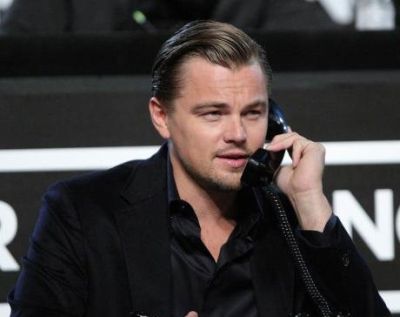 Muhammed Ali, Leonardo DiCaprio, Meryl Streep, Sheryl Crow also made appearances.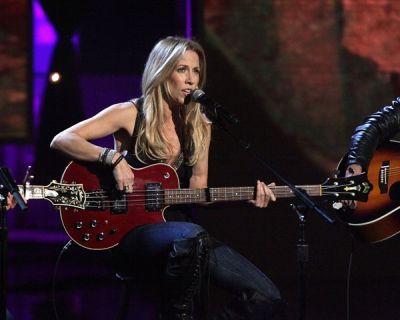 There are also reports that singers Quincy Jones and Lionel Richie are going ahead with a re-recording of the famous charity single, "We Are the World," so that they can raise more money for the Haiti Earthquake relief cause.
For those who missed the live telecast, then the "Hope for Haiti Now" full-performance album will be made available for $7.99 and the full two-hour video telecast will be just $1.99 on iTunes.