American Pie actress Tara Reid and current cover star of Playboy has got engaged to her boyfriend of one year Michael Axtman.
Her entrepreneur boyfriend Michael Axtman proposed to the star while the couple were enjoying a romantic dinner in a LA restaurant called Little Door on Monday night.
Tara Reid's rep said, "Michael surprised Tara with a beautiful round brilliant cut ring. Tara was so happy, and the other patrons clapped and yelled out, 'Congratulations.' "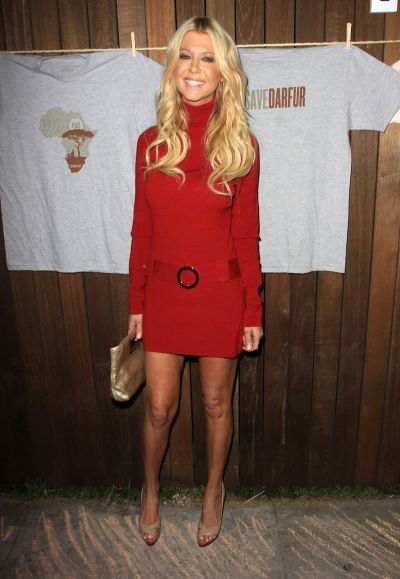 The actress has been engaged to MTV presenter Carson Daley in 2001, but the two split soon after and she is also known to have been in rehab in 2008 .
In a recent interview about the changes in her life, the 34 year old actress said: "I'm not Girls Gone Wild anymore…I've grown up a lot. This is the first time in my life I can say I'm really happy."
We can expect Tara to get married in the summer of 2010.