The author of the most popular book series, JK Rowling revealed that she has started work on compiling her long awaited encyclopedia of the Harry Potter world. The Harry Potter series became popular in the world through the books and the movies, which recently concluded making the final part.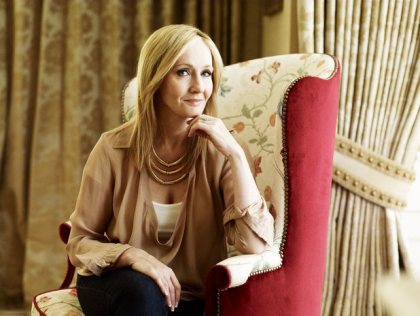 Rowling in the 'frequently asked questions' section on her website said, "for a long time I have been promising an encyclopedia of Harry's world, and I have started work on this now – some of it forms the new content in Pottermore. It is likely to be a time-consuming job, but when finished I shall donate all royalties to charity." In the year 2008 the author also took the independent American publisher RDR books to the court on its plans to publish the Harry Potter lexicon an unauthorised A to Z of Potter stories.
The author said that it was a wholesale theft of the 17 years of her hard work, and then won the case. Last week the author announced that she will soon be publishing the adult novel The Casual Vacancy this autumn.
The announcement about the encyclopedia was made on the day the website pottermore was opened to all the comers.