British journalist and TV presenter Peaches Geldof and partner Thomas Cohen, recently for the first time showed off their new family member born last month. The engaged couple posed with their baby boy Astala in a photoshoot for OK! Magazine.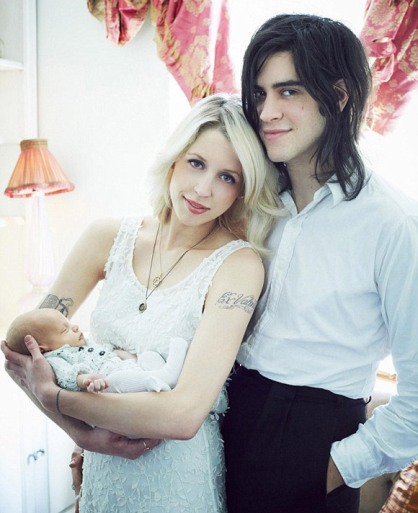 Thomas in the picture is seen standing behind Peaches while the model is seen gently holding Astala in her arms. The 23 year old new mom to a baby boy also revealed the horror they had been through after Astala wsa born.
It was revealed that the TV presenter had problem in breathing as soon has the 3.2 kg baby was born. Geldof said, 'I was yearning for that skin-to-skin contact and to not be able to hold him and nurse him and comfort him was so upsetting'.
It was Cohen who cut the baby's umbilical cord when he was delivered through a Caesarean section. The baby since then has made full recovery. Peaches also revealed how proud her father was to receive his first grand child. The TV presenter said, 'He was incredibly gentle with Astala; he took him aside and was so quiet, which isn't something my dad's renowned for. The journalist also said that her father branded her Astala as a girl's name.