British fashion model, actress and singer Agyness Deyn has secretly tied the knot with Giovanni Ribisi in a surprise ceremony. The news was revealed on June 21 and the two were spotted passionately kissing each other while they waited for the Los Angeles registrar last Friday.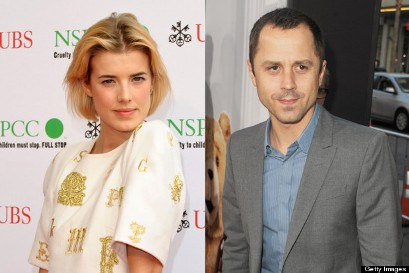 Emily, the sister of the super model took her Twitter account to share the news and also posted a picture of the two to celebrate their union. Emily wrote, " CAT'S OUT OF THE BAG!!! Congrats to my sis… and mi [sic] new bro inlaw Giovanni."
29 year old super model from Littleborough, Lancs is now working on her career in singing and acting. 27 year old Giovanni is a Scientologist, and shot to fame after playing Phoebe's wayward brother Frank in Friends.
On the contrary in the month of March Agyness claimed that she was single and said, "I'm all alone. I can't just settle for anybody." Deyn has appeared in the May 2011British Vogue editorial, which was photographed by Tim Walker. In 2010, the singer collaborated with her sister Emily t create a line of T-shirts and tank tops for high street chain Uniqlo. The model is known for constantly changing her looks and her hair has been blonde, red, brown and black during her modelling career.