Just before the historic Wimbledon final, Scottish tennis player Andy Murray has been practicing for his fight against six time champion Roger Federer. The Scottish player was spotted practising at the SW19's Aorangi Park practice courts along with coach Ivan Lendl, for the preparation of the finals on July 8, 2012.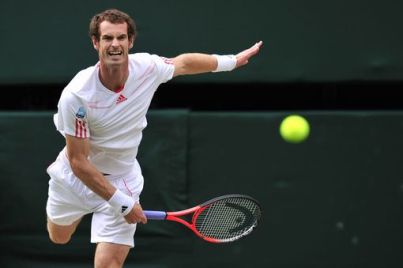 Murray is now preparing himself for the most historic and the most memorable match of his life as he is on his way to become the first British man to win a Wimbledon series title for 76 years. The Scottish player confessed that he is the underdog in the match and added, "It's a great challenge, one where I'm probably not expected to win the match, but one that, if I play well, I'm capable of winning."
The 25 year old player also said that the record of Federer i the past ten years has been incredible due to which the pressure on Federer is more than what it is on him. Murray on the other hand said that he needs to find the perfect performance against Federer, who is looking forward to equal Pete Sampras's record of seven Wimbledon titles.
Murray said that his coaches will be watching Federer's matches this week while he will try not to watch him before he plays against him.