All the disappointed fans who missed out the 2012 London Olympic tickets, still have chance to witness the games. The unused tickets will once again be put on sale.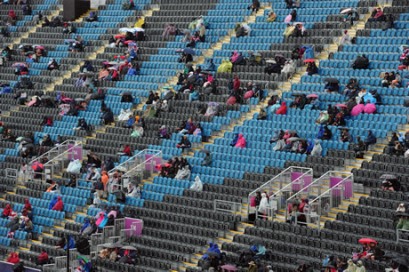 The organizers of the games announced that more tickets will be made available to the public on a daily basis. During some of the sporting events, the sight of entire blocks of seating remaining empty, had prompted a huge backlash from the public.
The organizers Lacog are now finding new ways to fill the empty seats. Most of the empty seats are those which are allocated to the international federations for individual sports, where the dignitaries have not bothered to turn up for the events while the other public seats have remained unsold after being allocated to foreign countries.
Lacog will now start selling unused and unsold tickets with 3,000 already released on Sunday and thousands more will go on sale each day as it become available. The tickets will be sold through the official London 2012 website on a first served basis. All the 3,000 tickets released in Sunday were sold out in a very short time. The tickets will soon be available for the sports fans, who will have to keep checking the websites for the updates.