Leeds based boxer, Nicola Adams has already made history and has been assured of a silver medal after beating Indian boxer Mary Kom in Women's flyweight contest. The 29 year old can now become the first woman to win Olympic boxing gold when she faces three time world champion Ren Cancan on August 9, 2012.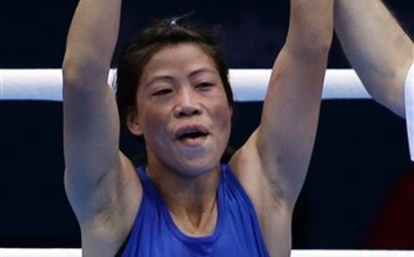 The Leeds based boxer was always at the top when she was fighting against Indian boxer Mary with 11-6. The Great Britain boxing team were already assured of five medals. Two years back Adams was almost on the verge of giving up her fight to meet ends.
Adams worked as a decorator and even took up jobs as an extra on Emmerdale and Coronation Street so as to keep her sporting dreams alive. When the women's boxing was given the green signal for London 2012, she was determined to fight it out.
As this year women's boxing has features for the first time in Olympics, the August 9, 2012's match will have a series of firsts and will also have a first woman champion and the first British boxer to win a boxing medal. Adams competes in the lightest 51 kg division and says that Muhammed Ali is her inspiration.