UKTodayNews.com: TV presenter Floriana Garo has been selected as Miss World Albania 2012, as an official representative of Albania at the Miss World 2012 pageant which will be held in China on August 18, 2012. The 24-year-old beauty is known to have gone to college in New York and played volleyball in college.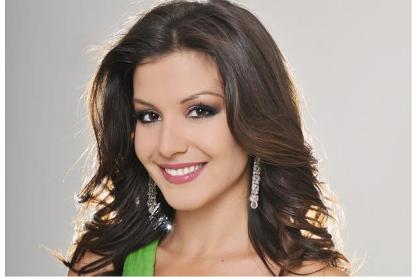 So what do we know about this bombshell? Garo likes to meet new people and try new foods. The model developed a liking for fashion, modelling, travelling and art. After her studies, she returned to her country where she now works as a weather presenter in a national TV station.
She is also studying for masters and also does some modelling work on the side.
Will she become the next Miss World winner in 2012?