Defending Australian Open champion Serena Williams has made it to her fifth Australian Open final after beating China's Li Na 7-6 7-6 on Thursday.
Serena was seen to be very patient in the game and didn't seem pressurised by the 16th seed. China's Li Na on the other hand was enjoying every moment of her first ever first grand slam semi-final but did give Serena a good fight.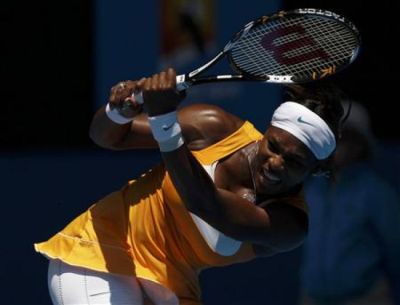 World number one Serena Williams will now play the winner of the Zheng Jie – Belgian Justine Henin semi-final.
Williams told reporters about her match: "I really should have won sooner, she played well. Every time I had match points she came up with a big serve or amazing shot."