Jasmina Anema, the very courageous 6-year-old girl from New York City who is known to have been battling leukemia, has died at the age of six. Jasmina is known to have touched Rihanna's heart who then did all she could to help the girl.
According to the girl's mother Thea Anema, Jasmina's year-long struggle against this dreadful disease came to an end at 10:55 p.m. Wednesday night at NYU Langone Medical Center.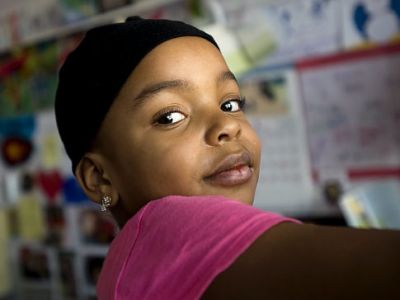 The spunky 6 year old was admitted to hospital on Monday morning, after she started suffering from a fever and shortness of breath. It was later diagnosed as pneumonia.
Back in February 2009, celebrities including "Umbrella" singer Rihanna encouraged thousands of people to come forward and see if they could be bone marrow donor for Jasmina.
Even US President Obama, met Jasmina in December, and was all in praises for the young girl's fight till the end.
Obama said: "Jasmina showed tremendous bravery in the face of adversity, and her ability to stay positive throughout her battle was an inspiration to me and to all those she touched."