UKTodayNews.com: British band Duran Duran had to cancel the remaining two dates of their world tour as the keyboard player Nick Rhodes is still too sick to perform.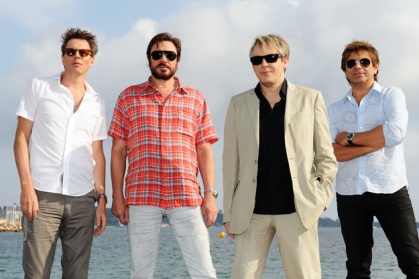 The band has also earlier cancelled the final four dates of the US leg. Even the two Canadian dates scheduled for Friday and Saturday have been called off. The band informed that the doctor has told Rhodes  to continue to take rest for at least another 72 hours.
Duran Duran also said that they felt devastated that their two year tour ended in this way. The doctors earlier said that the illness of Rhodes could be due to the result of the viral infection.
The band released a statement on their website which said, "Nick held out all week, hoping that he would be well enough to perform again for these final few shows, but unfortunately the medical advice he has been given today requires him to continue to rest. The band are devastated that what has been a triumphant tour for them, with many highlights, has ended this way – and know that the fans will be as disappointed as they are."
Earlier this week, Rhodes said that he felt completely helpless and even apologized to his fans.