After a wait of more than a year, English musician and singer George Michael has returned to the stage and the fans are finally getting to see the pop legend perform live. Michael had battled pneumonia which he had contracted shortly before he was due to play Vienna in 2011.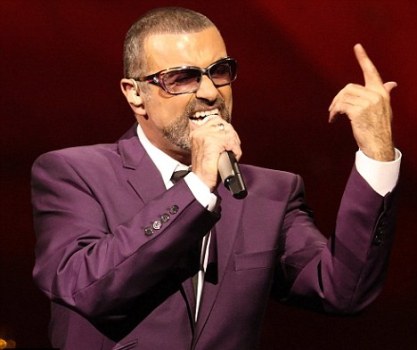 This was the city from where he re-started the Symphonica tour earlier this month. The singer also made a return to Scotland over the weekend and played the first two nights at the Scottish Exhibition and Conference Centre in Glasgow on September 23, 2012.
The 49 year old singer said, "I know you had to wait a year and I know it's been a tough year". George thanked his fans for keeping patients while he got better from his illness. The singer could not forget what he had went through last year and he had put aside 1000 tickets to the medical staff of the hospital who saved him as a thank you gesture.
Even during his performance at the Olympic Closing Ceremony he chose to perform his last single 'White Lights' which referred to his struggle with the illness. Even in Glasgow he elected to sing a mixture of his own and other people's hits.