The 52nd Annual Grammy Awards was broadcasted live on CBS on January 31, 2010 and the night was as beautiful as ever. The night began with Lady Gag and Elton John's performance,
The biggest winner for the night was Beyonce who won 6 of the 10 awards that she was nominated for. Coming close behind Beyoncé were Taylor Swift with 4 awards and the Black Eyed Peas who won 3 awards.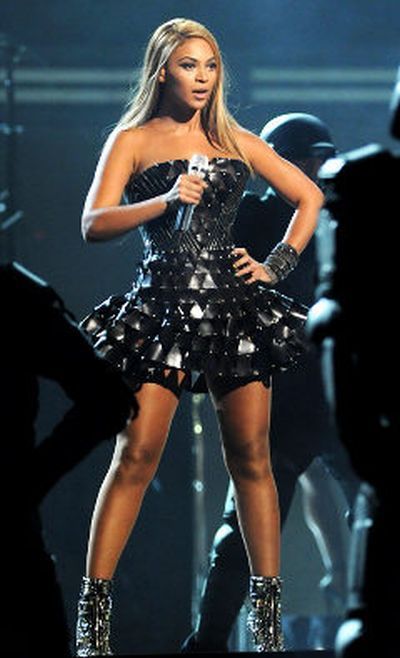 Lady Gaga won two awards while Use Somebody by Kings Of Leon Wins Record of the Year Award.
There are reports moving around that country star Taylor Swift's duet with Steivie Nicks was off-pitch and disastrous, but we are waiting to verify if this was the fact.
In the International category, India's AR Rehman took away 2 Grammy's for his work on the movie Slumdog Millionaire.
Her is the complete Grammy Awards Winners 2010 List:
Album of the Year: Fearless – Taylor Swift
Record of the Year: Use Somebody – Kings of Leon
Song of the Year: Single Ladies (Put a Ring On It) – Beyonce Knowles
Best Solo Rock Performance: Working on a Dream – Bruce Springsteen
Best Hard Rock Performance: War Machine – AC/DC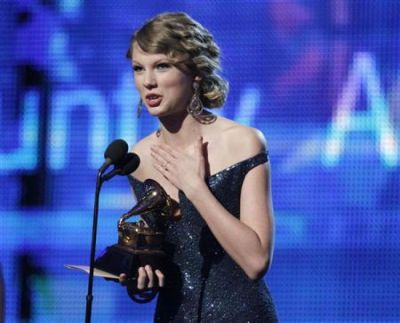 Best Country Album: Fearless – Taylor Swift
Best Rock Album: 21st Century Breakdown – Green Day
Best Female Pop Vocal Performance: Halo – Beyonce
Best Rap/Sung Collaboration: Run This Town – Jay-Z, Rihanna & Kanye West
Best Dance Recording: Poker Face – Lady Gaga
Best Rock Performance By A Duo Or Group With Vocals: Use Somebody – Kings of Leon
Best New Artist: Zac Brown Band
Best Electronic/Dance Album: The Fame – Lady Gaga
Best Alternative Music Album: Wolfgang Amadeus Phoenix – Phoenix
Best Contemporary R&B Album: I Am… Sasha Fierce – Beyonce
Best Female R&B Vocal Performance: Single Ladies (Put a Ring On It) – Beyonce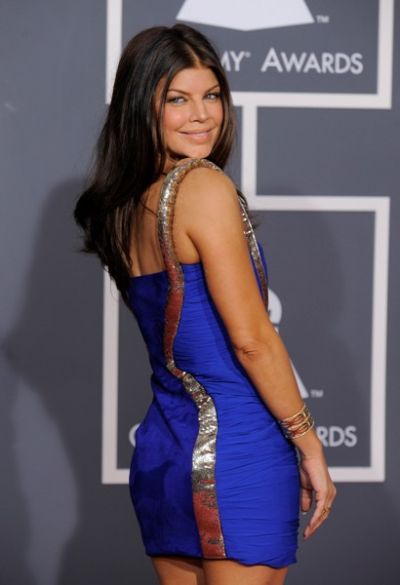 Best Pop Performance By A Duo Or Group With Vocals: I Gotta Feeling – The Black Eyed Peas
Best Rock Song: Use Somebody –Kings Of Leon
Best Pop Vocal Album: The E.N.D – The Black Eyed Peas
Best Male R&B Vocal Performance: Pretty Wings – Maxwell
Best R&B Performance By A Duo Or Group With Vocals: Blame It – Jamie Foxx & T-Pain
Best Traditional R&B Vocal Performance: At Last – Beyonce
Best Rock Instrumental Performance: A Day in the Life – Jeff Beck
Best Urban/Alternative Performance: Pearls – India.Arie & Dobet Gnahore
Best R&B Song: Single Ladies (Put A Ring On It) – Beyoncé
Best Rap Solo Performance: D.O.A (Death Of Auto-Tune) – Jay-Z
Best Rap Performance By A Duo Or Group: Crack a Bottle – Eminem, Dr. Dre & 50 Cent'
Best Rap Song: Run This Town –Jay-Z, Rihanna & Kanye West
Best Rap Album: Relapse – Eminem
Best Female Country Vocal Performance: White Horse – Taylor Swift
Best Male Country Vocal Performance: Sweet Thing – Keith Urban
Best Male Pop Vocal Performance: Make It Mine – Jason Mraz
Best Pop Collaboration With Vocals: Lucky – Jason Mraz & Colbie Caillat
Best Traditional Pop Vocal Album: Michael Buble Meets Madison Square Garden – Michael Buble
Best Metal Performance: Dissident Aggressor – Judas Priest
Best Country Performance By A Duo Or Group With Vocals: I Run to You – Lady Antebellum
Best Country Collaboration With Vocals: I Told You So – Carrie Underwood & Randy Travis
Best Country Song: White Horse –Taylor Swift
Best Americana Album:Electric Dirt – Levon Helm
Best Contemporary Blues Album: Already Free – The Derek Trucks Band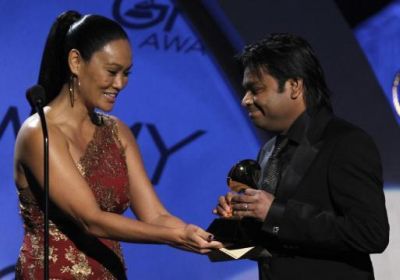 Best Compilation Soundtrack Album For Motion Picture, Television Or Other Visual Media: Slumdog Millionaire – Various Artists, A R Rahman, producer
Best Song Written For Motion Picture, Television Or Other Visual Media: Jai Ho (From Slumdog Millionaire) – A R Rahman, Sukhvinder Singh, Tanvi Shah, Mahalaxmi Iyer & Vijay Prakash
Best Recording Package: Everything That Happens Will Happen Today – Stefan Sagmeister, art director (David Byrne & Brian Eno)
Best Boxed or Special Limited Edition Package: Neil Young Archives Vol. I (1963-1972) – Gary Burden, Jenice Heo & Neil Young, art directors (Neil Young)
Best Short Form Music Video: Boom Boom Pow – The Black Eyed Peas
Best Long Form Music Video: The Beatles Love – All Together Now – (Various Artists)
Best Comedy Album: A Colbert Christmas: The Greatest Gift Of All! – Stephen Colbert