Singer Pink's Grammy performance was amazing and included some fascinating aerial ballet that was made famous by her performance at the MTV Video Music Awards last year.
Pink made an appearance on stage of the 2010 Grammy Awards dressed in a hooded silver robe before taking off the robe to reveal a shocking nude-colored bodysuit which had some silver spangles and white straps that grace her assets.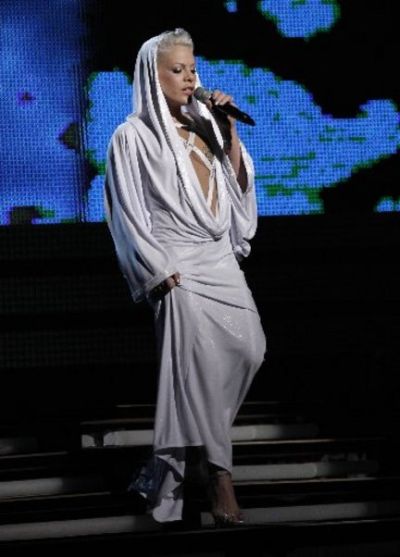 One tabloid reported: "She held on with one leg as water poured over her and she maintained the beautiful tone to her voice, never missing a beat."
Pink sang "Glitter in the Air" while she was hanging in the air, in all different poses. Her performance was so good that she even received a standing ovation for it.
Watch Pink's Grammy Performance here: