Hilary Mantel's sequel to her much acclaimed book 'Wolf Hall' has got her into Man Booker history with her book 'Bring Up the Bodies'. She becomes the first Briton and the first woman to have won the prize for fiction twice. The other two people who have managed to pull off a double-win include South African J.M.Coetzee and Australian Peter Carey.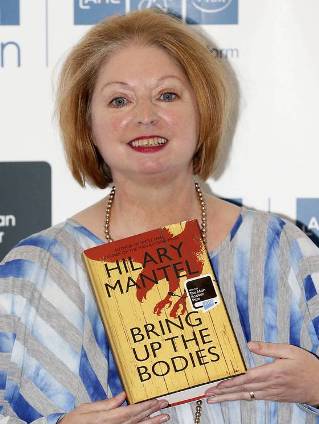 The judges were all praise for Mantel, with Peter Stothard, saying that she has rewritten the art of historical fiction and that she is the "greatest modern English prose writer". Earlier in 2009, Mantel's book Wolf Hall, the re-imagining of the rise of Thomson Cromwell to the top of King Henry VIII's court won her 50,000 pounds. When she was asked where she would spend her money, at the time she said on 'sex and drugs and rock and roll'. This time however, she was quite subdued in her reply, saying that she would spend it on rehab and most likely her pension.
Hilary can look forward to a spike in sales, as generally a novel written in English from an author from the Commonwealth, Zimbabwe or Ireland is received well, after winning the Man Booker prize. Popular research had shown that Mantel's older work Wolf Hall had sold 35,900 copies before her award and almost 600,000 afterwards.