UKTodayNews.com: American graduate Olivia Culpo is the stunning Miss Rhode Island representative who was crowned the winner at the Miss USA 2012 pageant. She will represent USA at the 2012 Miss Universe pageant in Paradise, Nevada on December 19, 2012 and will compete with dozens of beauties from across the world for the coveted title.
The 2012 Miss USA pageant was held in Las Vegas in the month of June and the judging panel included TV personality Arsenio Hall, Chef Cat Cora, singer Joe Jones and TV star Rob Kardashian.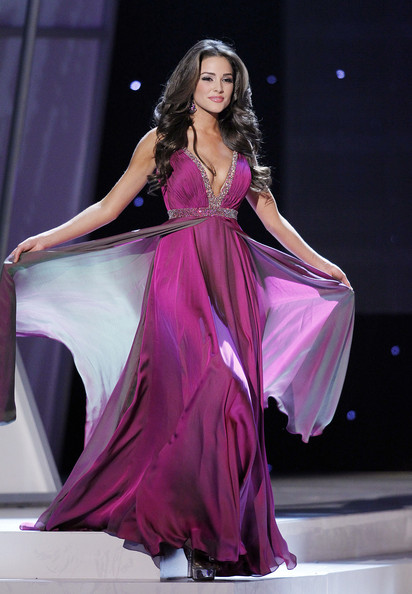 Olivia impressed the judges with her great looks, talent and confidence. The 20-year-old is a trained cellist and is a graduate St. Mary Academy Bay View in the year 2010. While in high school, she participated in two foreign language trips to Milano, Italy.
Cuplo shocked the judges at the national-level pageant when she revealed that she was stout and short as a child, but later managed to get good shape in her growth years. The graduate also said that during the summer days, instead of concentrating on her looks, she attended a band camp and devoted most of her time with cello.
The Miss America 2012 pageant had three categories, evening gown round, bikini round and question and answer round. Cuplo for the evening gown round and bikini round wore a purple outfit. During the question and answer round, Cuplo faced the most difficult question but impressed the judges with her humble answer. Olivia will be representing USA in the Miss Universe pageant to be held later this year and is already a top favorite at the beauty pageant.
Update: Miss USA Olivia Culpo was crowned as the Miss Universe 2012 winner on December 19, 2012.
Miss Universe USA 2012 Olivia Culpo Photos: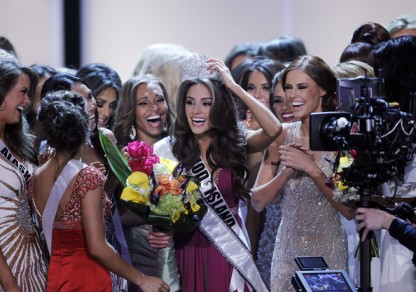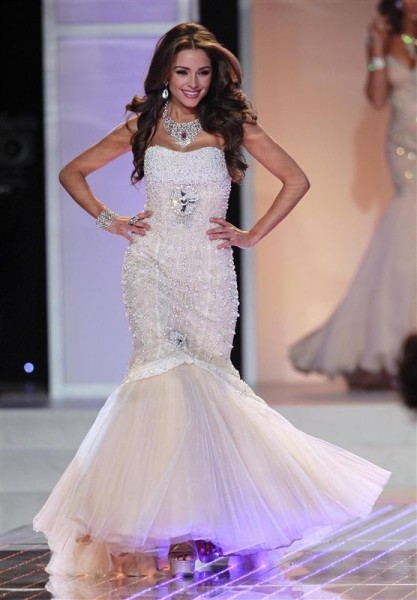 Photo Credits: Getty Images North America