Three nuclear reactors in the US have been forced to shut down due to Superstorm Sandy. According to reports, the reactors cooling systems and electrical lines were affected by the storm; however the situation is under control, without any major problems being noted. The plants that were affected included Unit 1 of Salem Plant in New Jersey; Indian Point Unit 3, 25 miles north of NYC and Nine Mile Point Unit 1, which is northwest of Syracuse in New York.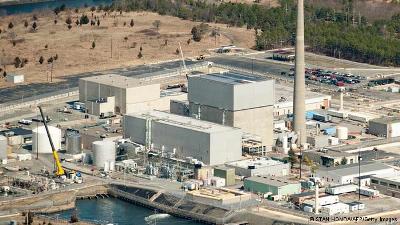 After the earthquake and tsunami in Japan last year raised concerns about nuclear stations, most nuclear plants around the world underwent safety audits. Nuclear plants are also built in order to face natural and human disasters as well.
Oyster Creek in New Jersey also faced an 'alert' warning, which is the second lowest in a 4-tiered warning system, for rising water along the Barnegat Bay. The plant was not producing power as it had been taken out of service for a recent scheduled refuelling. According to plant operators and regulators, no plant's safety has been compromised.
According to NRC officials, other plants have reduced their electrical output as a precaution, but continue to operate. This includes Millstone plant's Unit 3 reactors and both reactors at Limerick nuclear plant, which is northwest of Philadelphia.
Further reports from NRC indicate that emergency sirens that are used to warn residents about dangers were also knocked out by the storm in the Oyster Creek and Peach Bottom plants in Pennsylvania.