Politicians from around the world will be meeting in order to discuss the best way to reduce global poverty. British Prime Minister David Cameron will be hosting the meeting driven by the UN, as he co-chairs the event along with Presidents from Liberia and Indonesia. The event on Thursday will be attended by 26 members and is set to be one in a series of meetings that will be held.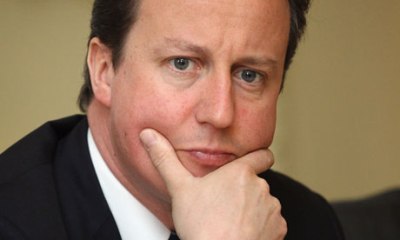 According to our reports, the Prime Minister has been asked by UN to help look into how poverty in developing countries can be reduced after 2015. For the London meeting, it is expected that most of the attendees will include heads of various economic committees and ministers from foreign governments.
Indonesian President Susilo Bambang Yudhoyono is in the UK currently and is set to co-chair the meeting, along with Ellen Johnson Sirleaf, who is the Liberian President.
By 2015 the Millennium Development Goals are set to have been completed. These were international targets that were drawn up at the turn of the century.
Next year the panel is set to meet in Jakarta and Monrovia, before the UN Secretary-General Ban Ki Moon receives the report. Recently Cameron said that he was proud of the fact that UK gave a lot of aid to poverty stricken areas.