A police officer, reportedly guarding the royal couple of Kate Middleton and Prince William has accidentally fired his gun. No one has been injured in the incident but an investigation has been called in to the matter.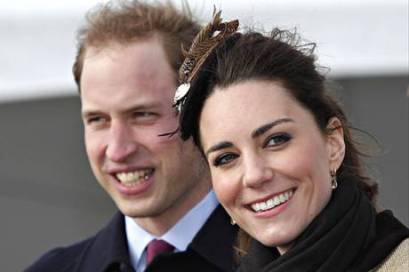 The armed police officer was sitting in an unmarked car with a colleague when the gun was shot accidentally. The officer has been removed from firearms duty pending the Scotland Yard inquiry. The incident happened on Anglesey, where Prince William is stationed.
The event occured when Kate was at home, while her husband was away on duty. A spokesperson from Met said, "Shortly before 1pm on Wednesday October 24 an on-duty MPS police officer unintentionally discharged a firearm while in an unmarked police vehicle." The gun fire damaged the floor of the vehicle while another duty officer was in the vehicle.
None of the officers who were on duty in north Wales were injured. The Met also said that both officers were attached to specialist operations. The spokesperson added that the directorate of professional standards has been removed from firearms duty pending the outcome of inquiries.
A spokesperson from Clarence House said that he could not confirm the incident, saying that such an incident would have to be handled by the Metropolitan Police.