Breaking Dawn, Part 2 builds on the previous editions of the film to provide a well crafted finale to the series. Director Bill Condon and Melissa Rosenberg, who is the screenwriter, bring the saga to a fitting end, as the film blossoms in confidence much like its heroine Bella Swan.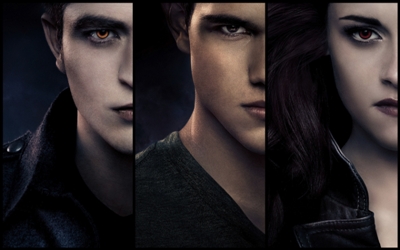 The main characters in the movie are Bella Swan, played by Kristen Stewart and Edward Cullen, played by Robert Pattinson. Part 1 left viewers with Bella and Edward having a child, albeit under some dramatic circumstances. Edward had to convert Bella into a vampire so that she could survive the birth; while Jacob the lupine, played by Taylor Lautner, discovered that baby Renesmee was to be his life partner.
Corrupt Volturi leaders played by Michael Sheen and Dakota Fanning perceive Renesmee (Mackenzie Foy) to be a threat and prepare to go up against Edward and Bella, while the Cullens search for help.
The movie is expected to be over-the-top, as this is what Twilight fans look forward to. However, the multi-million dollar franchise could have used better computer graphics in this edition. Meyer's novel has not been followed too closely towards the end of the movie, but the finale does deliver after all. Lautner is good with his ever-shirtless character and Sheen is a presence to be reckoned with.
In the end Bella saves the day as an astonished Edward looks on. The heroine of the series has finally arrived with the last installment and it would be a crime to miss watching the finale for any loyal Twilight fan.