Miss Universe Costa Rica 2012 Nazareth Cascante – A top favorite to win the crown?
UKTodayNews.com: Costa Rican beauty Nazareth Cascante has been crowned Miss Costa Rica 2012 at the Teletica Studios in San Jose on April 14, 2012. The 22-year-old will now be the official representative of the country at the 2012 Miss Universe pageant which will be held on December 19, 2012.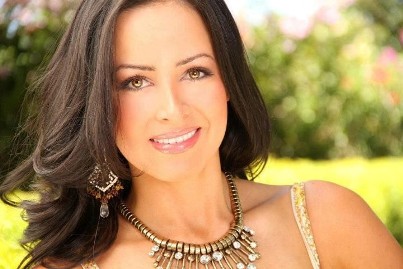 Cascante was a former Miss Teen International in the year 2009 and will be participating at the 61st edition of the Miss Universe contest. After winning the Miss Costa Rica 2012 contest, the model won a new wardrobe and jewelry set, a new car and $7,000 in cash.
Nazareth is a student of Pharmaceutical Science at EI Tambor, Alajuela, where she grew up. The 5'8″ beauty enjoys reading, exercise, music and dancing. Cascante aims to create a chain of pharmaceuticals in Costa Rica.
Nazareth says, "I am a studious and dedicated person, with goals in life. I'm friendly, caring, responsible, and educated. I like to spend time with my family and friends and live life intensely." The model has also been trained in belly dancing, bolero, salsa and vallenato and is one of the hot favorites to win the coveted Miss Universe pageant which will be held on December 19, 2012 at Planet Hollywood & Casino in Las Vegas.