Samsung Electronics is now taking on its Japanese rivals with an Android powered digital camera which allows users to swiftly and wirelessly upload pictures to social networking sites. The new Galaxy Camera allows users to connect to a mobile network or Wi-Fi to share pictures and video without having to hook up the camera to a computer.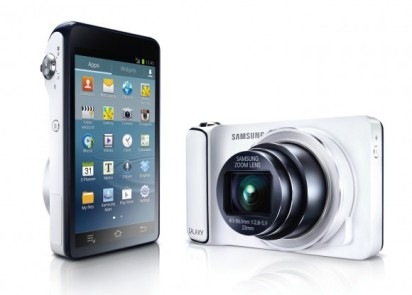 Though the device is not new to the market, financial and marketing experts have suggested that it could be the biggest threat to Japanese domination of the digital camera industry, which the research firm Lucintel sees growing to $46 billion by the year 2017. This figure includes brands like Sony Corp, Canon, Nikon and Olympus.
Liz Cutting, the senior imaging analyst at the research firm NPD Group said , "Samsung has a tough row to hope against the likes of Canon and Nikon in the camera brand equity landscape". Cutting added that Samsung could make use of its strengths from similar categories into the dedicated camera world.
Samsung is already the market leader in terms of television, smartphones and memory chips. In 2011, the company brought its camera and digital imaging business under the supervision of JK Shin, who heads a mobile business which generated 70 percent of Samsung's $7.4 billion in the third quarter.