India has been outplayed once again by England across all three sessions of the days play in the 3rd Test match, on day 3 at the Eden Gardens in Kolkata. The hosts were left scratching their heads after stellar batting performances by most of the English batsmen posted numerable questions to the hapless Indian bowling attack.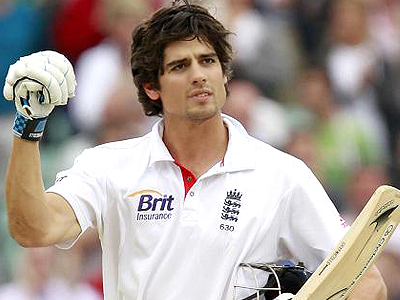 Photo Credit: Bolega India
Alastair Cook continued to show why he is one of the brightest stars of international cricket, as he batted through most of the day for his determined 190. Cook was run out trying to back up at the non-strikers end, in what turned out to be one of the most careless dismissals in recent memory.
Jonathan Trott was the other marauder for the Indian bowling attack, as he accumulated his runs at even keel, rendering the toothless Indian pace bowling attack useless on a flat track. Even spinners such as Ashwin did not get much out of the surface, but Pragyan Ojha once again managed to pick up a few wickets with 3 for 140 off his 50 overs.
Kevin Pietersen came to the crease and swatted the Indian bowling to all corners of the park, before being caught LBW off a straighter one from Ojha as he was trying to sweep. Samit Patel and Matt Prior made the most of a demotivated Indian team and piled on the runs towards the end of the days play to get England up to 509; a lead of 193 runs, with 4 wickets to go.
India will have to play out of their skins if they are to save the game, as captain Dhoni continues to look for answers from his under-performing team.