Troubled X Factor star Christopher Maloney was pulled from the finals before the show went live on December 9, 2012, as he had consumed too much alcohol and was late for rehearsals. It is possible that Maloney will now miss out on the show's tour, which is a lucrative offering.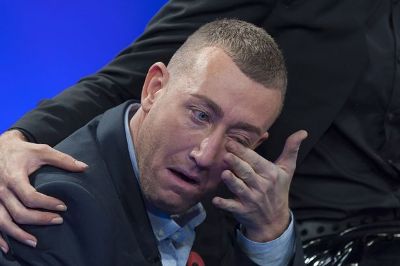 According to sources, Maloney was not happy that he had only 1 line to sing in the group rehearsal medley; as a result he stormed out of the auditorium and back to his hotel room. The singer was then late for the second rehearsal and returned in an inebriated state.
As the singer was late for the second dress rehearsal, he had to be turned way and was not allowed to appear on the shows live finale. According to an X Factor spokesman, Chris said that he did not want to be part of the show and had left to go back to Liverpool. Maloney had won the 7 weeks of the live finals, after which eventual winner James started to take the lead.
The controversial singer became famous on the show for having stage fright, but still managing to sing his songs well. He eventually fell out of favor with the judges and his co-contestants as they accused him not being himself on the show.