The UK premiere of the movie 'The Hobbit: An Unexpected Journey' released on December 12, 2012. Among the many people who made the premiere one notable exclusion was Kate Middleton, who could not make the event as she is pregnant and is suffering from a serious bout of morning sickness.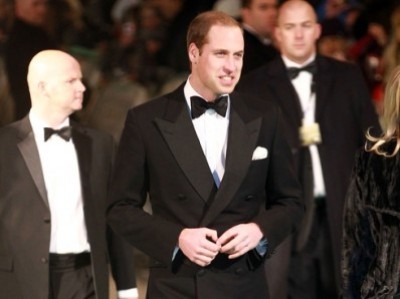 Kate's husband Prince William did turn up for the event, but he seemed a little lost without his wife by his side. The Prince did say though that his wife would have loved to come for the premiere if she were able to make it.
The 2012 fantasy film has been directed by Peter Jackson and has been shot mostly in New Zealand. The movie is set to be broken into 3 parts and is an adaptation of the 1937 novel by J.R.R. Tolkien called 'The Hobbit'. The other titles in the series will be called 'The Desolation of Smaug' and 'There and Back Again'.
The plot of the movie revolves around the curious young Hobbit Bilbo Baggins, who is on a mission to reclaim the stolen treasure from the Lonely Mountain, which has been taken by a dragon named Smaug.
The movie has been set in an era that is 60 years before 'The Lord of The Rings' and the main character of Bilbo is played by Martin Freeman.