A picture that has been making news of late after it was made public is one with Princess Diana resting in bed with a mystery man seated behind her. The picture, which was taken around the 1980's would be auctioned later in 2013 in America. The photograph was definitely taken before the Princess of Wales got married to Prince Charles.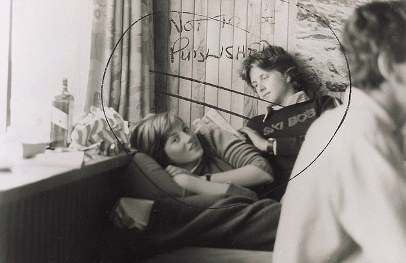 Photo Credit: Daily Mail
The identity of the unidentified man in the picture has now been revealed to be Adam Russell, who is the great grandson of British Prime Minister Stanley Baldwin. Russel happened to be just another friend of Lady Diana at the time.
The photograph was taken at a ski chalet where Adam and the Diana were relaxing together after they were allegedly injured on the same ski trip. The picture was sold to Daily Mirrors in 1981, two days after the Prince and Princess of Wales were married. However, the newspaper chose not to release the image and there was an instruction scribbled on it that said it was not to be published.
The royal biographer, Andrew Morton confirms that Adam was totally smitten by the charming Diana during the holiday, but chose not to speak his mind. If the young man could have gathered enough courage to share his feelings then the royal history could have taken a different path, albeit less enigmatic and enchanting that it turned out to be.