The  EE British Academy Film Awards (BAFTA) awards 2013 will see a host of young women competing for the title of the EE BAFTA Rising Star award, to be decided on February 10, 2013. Suraj Sharma, who plays an important role in the movie 'Life of Pi' is the only male actor in the group of 5 talented nominees who have been selected this year.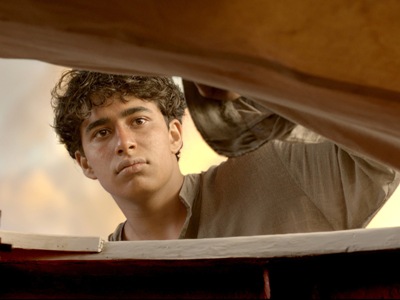 Benedict Cumberbatch, who plays Sherlock Holmes in the TV series 'Sherlock' was one of the judges who selected the finalists, along with Kevin Macdonald, direcrtor of 'State of Play'. Among the other contestants for the title, there is Juno Temple, who stars in 'Atonement' and 'The Dark Knight Rises', as well as 'Shadow Dancer' actress Andrea Riseborough.
Elizabeth Olzen and Alicia Vikander, stars of 'Martha Macy May Marlene' and 'Anna Karenina' respectively were the other nominees for the title. Andrea Riseborough said that it was a phenomenal feeling to be cast alongside some of the world's best young talent and to be considered for the award was a great opportunity, for which she was very grateful.
Riseborough went on to say that she was looking forward to celebrating the recognition that BAFTA had given her fellow nominees and herself.
Kristen Stewart, Tom Hardy and James McAvoy have been winners of the prestigious award in the past. The audience can vote for the winner from among the selected finalists on EE's website.