Sequels to some of the most popular Hollywood movies are set to see the light of day within the next couple of years. Followups to Pirates of the Caribbean, Star Wars, The Muppets, Captain America and many more are slated for a 2014 – 2015 release.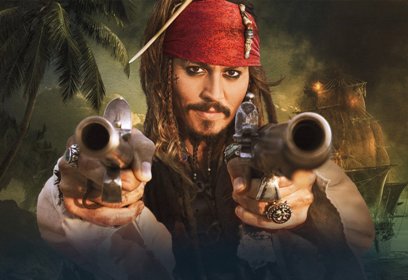 Disney is planning on a July 10, 2015 release for Pirates of the Caribbean 5, with Jeff Nathanson writing the screenplay and Jerry Bruckheimer producing the flick. There have been four previous Pirates of the Caribbean releases, all of which have gone on to be successful at the box office, picking up USD 3.7 billion in earnings.
There has been no mention on what the new movie will be based, but Johnny Depp will be taking over the role of captain Jack Sparrow once again. It is expected that the filming for the next Pirates of the Caribbean movie will not start until the year 2014, moreover, Johnny Depp is still in the process of filming The Lone Ranger, also a Disney movie.
There are a slew of other movies also coming to screens in 2014 with Maleficent (starring Angelina Jolie to be released on July 2, 2014), The Muppets 2 (March 21, 2014 release), The Winter Soldier (April 4, 2014 release) and the George Clooney starring science-fiction flick '1952' closing the year on December 19, 2014.