Being a Royal surely has its perks, however those around the Royal family could also benefit from their popularity. The Duchess of Cambridge Kate Middleton's burlesque dancing cousin has now appeared on the cover of a magazine topless. Not only that, Katrina Darling also focused some negative attention towards members of the Royal family including Prince Charles.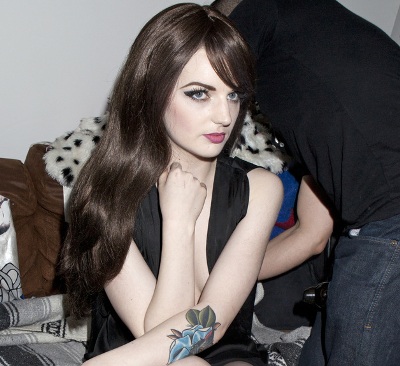 The March edition of Loaded magazine will carry a picture Katrina without a top on its cover. Although the dancer is not essentially revealing too much, inside the magazine there are more pictures of her in suspenders and stockings. Katrina went on to say that her sister Kate should not be scrutinized for going topless last year. She was referring to the topless pictures of the Duchess that were leaked in 2012 by the media. Darling said that the Kate was comfortable in her own skin and on private land, so her personal life should not be looked into.
In regards to Prince Charles, the burlesque dancer said that he has done a lot of good for the people, so it should not bother others as to whom he dates. Although alluding to the fact that you could not change the person he is. Katrina started focusing on her burlesque career after leaving her job as a banker.