Prince Charles had agreed to guest-edit the weekly rural affairs program as part of the 25th anniversary celebrations of Countryfile, but what caught the attention of all was the moth eaten gardening jacket that the prince flaunted with pride and elan.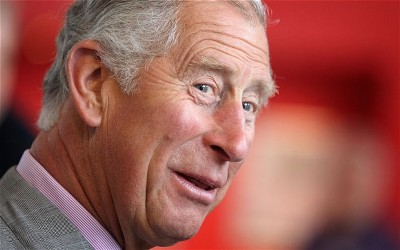 Trying to portray a different side of royal life, Charles discussed diverse subjects from fashion, his passion for art to his future grandchild.
The Prince had tried to hide the holes in his jacket with patches of various materials and he also mentioned about them jokingly, saying that he had asked somebody to patch the torn out cloth with leather.
The would-be grandpa said he loved art in which plant stems are cut and bent over to form a thick hedgerow. He added it is important to protect the world for future generations and especially for grandchildren.
The Prince didn't mince words in expressing his excitement at the prospect of becoming a grandparent, as his daughter-in-law Kate Middleton is expecting her first child in July. He did not deny that being a grandparent would make him feel older, but he is looking forward to his very special relationship with his grandchild.