Swashbuckling English batsman Kevin Pietersen has been ruled out of the third Test against New Zealand and the upcoming IPL (Indian Premier League) series in India, due to the injury on his right knee picked up during a fielding session earlier in the season. Pietersen has been ruled out of all forms of cricket as his injury has not healed satisfactorily. The cricketer is likely to be replaced by Jonny Bairstow, who is the only spare batsman in the squad.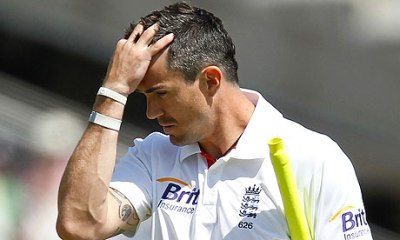 The 32-year-old cricketer will be returning to the UK to undergo a review from a specialist. There could be a 6-8 week rehabilitation period required, along with constant assessments. According to reports, there was some bruising on the bone and injury to the knee cartilage as well.
England would need to play out of their skin to win the final Test match and subsequently the series. They will feel the loss of Pietersen, as he is a reassuring presence in the middle order and likes the short straight boundaries that will be on offer at Eden Park.
The batsman will also need to work out whether his IPL contract will cover injury outside the tournament. This is unlikely and could result in a fair chunk being taken out of his USD 1.3 million contract.