After a long wait, David Shrigley's artwork had been nominated for the Turner Prize. This is one of the UK's most prestigious contemporary art awards and carries a cash prize of 25,000 pounds.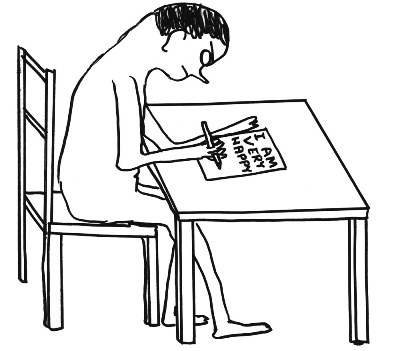 The 44-year-old was born in Macclesfield and is based in Glasgow. He is known for his comical line drawings and dark humor that he brings through them. His work has been showcased in the Hayward Gallery in London as well. Other personalities that are up for the prize are film and installation artist Laure Prouvost, painter Lynette Yiadom-Boakye and Tino Sehgal.
Many of David's fans were so obsessed with his art work that they tattooed them on their body. Penelope Curtis, one of the jury members, felt that his work had been overlooked because it was funny. According to her, funny does not mean that it was not good work. Shrigley's exhibition of drawings, sculpture, photography and film had received a lot of appreciations in the Hayward gallery. One of his outstanding displays was a stuffed dog, which held a sign reading 'I'm dead'.
The curator of Shrigley's show said that David's work is unique because it had a fine blend of both the pop culture and traditional fine arts. This would be the first Turner award in all these years that would be held outside England. The declaration of the winners would take place in the military barracks in Derry.