Olympic athlete Hannah Teter poses for the brand new edition of "2010 Sports Illustrated Swimsuit Edition" and looks absolutely beautiful.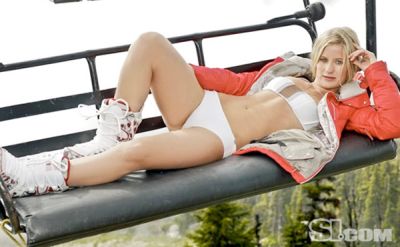 Hanan Teter on the sports illustrated shoot – Picture credits Sports Illustrated

She won back in the year 2006 on the snowboard for the halfpipe and hopes to do the same this year around too.
The 23 year old snowboarder according to MNN, sells Vermont-made maple syrup and organic cotton through her charity organization called Hannah's Gold. All proceeds of  Hannah's  Gold goes to help buy plots of land for the homeless AIDS victims in Kenya and also provide them with clean drinking water.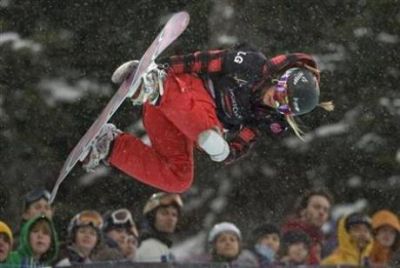 Hannah Teter doing what she does best "Snowboarding"
She was recently also part of PETA's "Save the Seals" campaign.
During the photo shoot of PETA she said, "[W]hen I saw that PETA was involved in saving the seals, I just was like, "YEAH!" That's something I want to be a part of because it's such a huge massacre."