The Hill's star Heidi Montag has reportedly said that she is ready to show her new figure — post plastic surgery — to the world again by posing for Playboy.
Heidi told Radar Online at a Valentine's Day party last night in Las Vegas: "I am doing Playboy again… soon, very soon. "I cannot wait to show off my new assets, I am very excited."
The 23 year old reality star was partly covered during her first Playboy photo shoot last September, but this time she is ready to be completely nude for the famous magazine.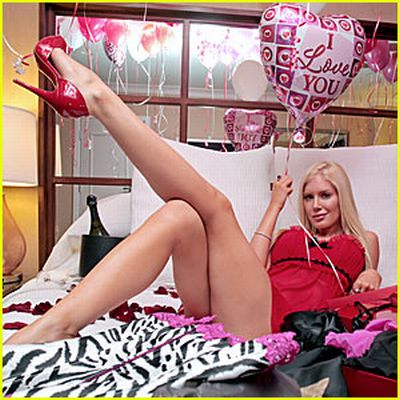 After her much talked about 10 plastic surgeries in one day, people will finally get a look at the star's made up body in Playboy this year.
Heidi is know to have undergone a brow lift, Botox, nose job, fat injections in her cheeks and lips, a chin reduction, liposuction to her neck, ears pinned , buttocks augmentation, liposuction to her waist and thighs and breast augmentation in November last year.
And to add to her current record of plastic surgeries, Heidi says she plans on getting another boob job!!