Passengers on Virgin Atlantic flights from Heathrow to Edinburgh will be entertained with live comedy and music on board. However, the service will be available only on some selected flights of the Virgin Atlantic's Little Red flights, which is the new domestic flight services that began earlier in 2013.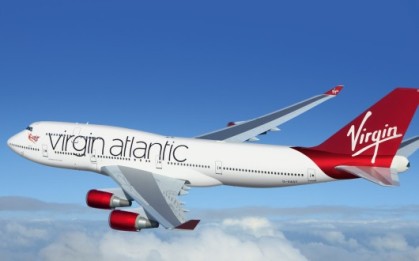 Starting from August 2013, passengers will see live entertainment during their journey. The airline will also be introducing a series of live music acts on Little Red flights from September 2013 and it aims to pay homage to the rich music scene in Scotland and Manchester.
Moreover, Virgin will be revealing the full line-up of acts through its social media channels. However, the specifics of exactly which flights will offer the live performances will not be revealed with the hope of giving passengers a unique experience.
The airline intends to shake up the domestic flying in the UK with the new entertainment program. Sir Richard Branson, founder of VirginAtlantic said, "In true Virgin Atlantic spirit we're doing something a little different and providing our passengers with a line-up of gigs to ensure we offer a truly unforgettable flying experience on Little Red". Even in the past, the company also tried to attract its passengers through similar offers.
Photo Credits: Virgin