Multinational telecommunications company Vodafone has confirmed that it will launch its 4G mobile network in five other UK cities, including Coventry, Leicester, Birmingham, Sheffield and Nottingham on September 28, 2013. The company started a limited roll-out of its new service in certain parts of London on August 29, 2013 and was accused of taking a conservative approach to 4G.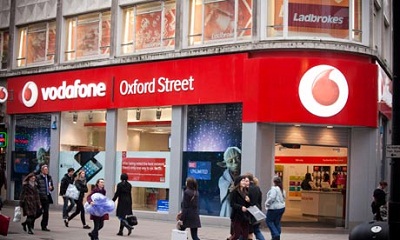 All customers with a 4G-ready phone and a Vodafone Red 4G-ready plan in these additional cities will be able to access speeds up to six times faster than 3G, though Vodafone states that speeds might vary because of the coverage and demand. By the end of 2013, the company's 'ultrafast' mobile network will also become available in Edinburgh, Glasgow, Manchester, Newcastle, Bradford, Leeds and Liverpool and Vodafone has a goal of targeting indoor 4G coverage across 98 percent of the population in the UK by 2015.
The company stated that all customers who sign up for the Red 4G-ready plans by the end of October 2013 will receive an additional 4GB of data each month for the duration of their contract. The Red 4G-ready is priced at £26 per month for a 12 month SIM-only plan and comes with 6GB of data, as opposed to 2GB and £34 per month for a 24 month plan, with also 6GB of data and a handset included in the package.
The maximum amount of data on a contract has also been expanded and customers can now receive 12GB instead of 8GB.
Photo Credits: The Guardian