A beautiful and secluded beach on the shores of Bali was the perfect scenery for a photo shoot with some of the contestants of Miss World 2013 pageant, on the evening of September 15, 2013. Finalists of the Beach Fashion contest – one of the most-anticipated segments of the pageant – posed against the Indian Ocean in order to compete in the contest.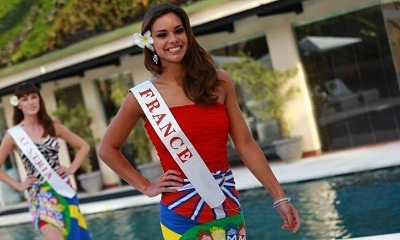 The top eleven contestants, finalists of the Beach Fashion contest were photographed by one of the best fashion photographers of Indonesia and are from the following countries – Ghana, Philippines, Ukraine, Moldova, France, Brazil, China PR, Indonesia, Spain, Italy and Jamaica. The exclusive photo shoot was the final round of the popular contest and will be the basis for choosing the Beach Fashion award winner.
The finalists of Beach Fashion challenge wore one-piece swimwear for the beautiful photo shoot which took place at the sunset, but they were also spotted wearing more traditional Balinese sarongs over their swimsuits. Previous reports stated that Miss World 2013 contestants did not need to wear the bikini for the beach beauty round and all 130 contestants wore Balinese sarong and a blouse instead.
The Beach Fashion award winner will be announced during the Miss World 2013 finale, scheduled to be held on September 28, 2013 in Jakarta. Other awards to be announced at the final event include Top Model, Sports and Fitness, Talent Competition, Beauty with a Purpose, World Fashion Designer and The Peoples' Champion Award.
Photo Credits: IB Times