A small twin engine plane Cessna 310 going towards Southern California crashed into an area near East Palo Alto on 17th of Feb.
There are reports that the plane crash killed around three people on board and it also slammed into several electrical transmission lines which effected in ground fires and power outages.
The electrical transmission tower was around 80-100 feet tall.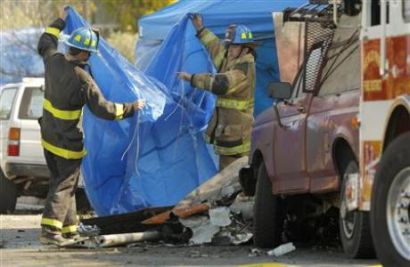 The Cessna 310 crash left several Palo Alto people without power, which includes local schools and Stanford hospital.
The Cessna 310 crashed directly into a home day-care center and later it slammed into other vehicles on the ground. The slam on the ground did not cause an causalities and reports confirm no one injured. The plane crashed in an area where there was heavy dense fog.