High street stores in Great Britain offered one of the biggest pre-Christmas discounts in December 2013 in at least seven years. This was confirmed by industry numbers which were revealed on January 8, 2014, highlighting difficult trading conditions, despite the country's improving economic situation.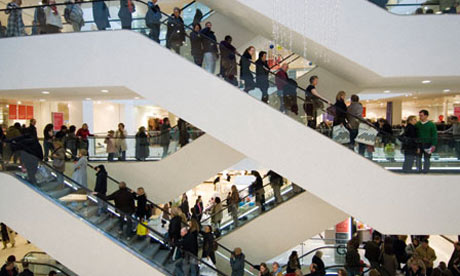 The British Retail Consortium revealed that the prices in shops at the beginning of December 2013 were 0.8 percent lower than in early December 2012. This marked the biggest annual decrease in any single month since the survey began back in 2006, as well as the eight consecutive month of falling prices. In the first nine months of 2013, the country's economy experienced a strong growth, but salaries stagnated and families had to cut saving in order to fund higher spending.
Research which was conducted in mid-December 2013 by accountants PwC found that three quarters of high street retailers began sales or were advertising promotions. The research also stated that average price discounts advertised were 46 percent. The BRC data revealed that the prices of clothing in December 2013 were ten percent lower than in December 2012.
When it comes to sales, retailers have reported a mixed success and one of the strongest performers like Next did not offer any discount. Figures also showed that non-food prices fell by an annual 2.3 percent in December 2013.
Photo Credits: Guardian UK